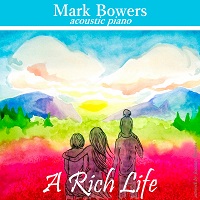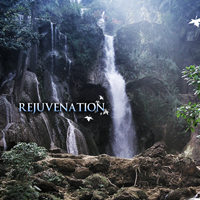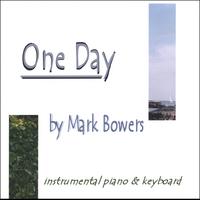 Mark Bowers has been playing piano for three decades and composing nearly as long. His passionate emotion-filled music is heard worldwide--from office cubicles to kindergarten classrooms, meditation spaces to churches, wedding luncheons to wakes.
People are still discovering his debut album, One Day, which quickly becomes a relaxing part of their lives. Great for meditation, it also works well as background music to hectic workplaces, and as a soothing agent in classrooms and therapy sessions.
Mark's sophomore project, Rejuvenation, has been used by those going through rough times. Therapists have used it, as have the bereaved. Mark composed some of the darkest passages upon hearing that a friend had passed. As it chronicled his journey from sadness, so too does it aid others--acknowledging the grief or pain of loss, of emotional distress, and slowly shifts from darkness to light.
A Rich Life is contemplative like One Day and powerfully emotive like Rejuvenation, but is completely acoustic. Just piano. Sometimes just piano and violin. And one time just piano and violin and cello. But that's it. No atmospheric textures, no synths. Just an acoustic grand piano and a violin.